Louisville Center for Weight Loss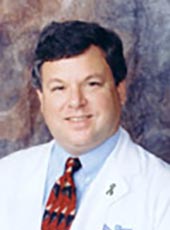 Dr. George C. Stege III
George C. Stege III, M.D. is Board Certified by the American Academy of Family Practice, the American Board of Bariatric Medicine and the American Board of Obesity Medicine. He is a member of the Jefferson County Medical Association, Kentucky Medical Society, American Medical Association, Kentucky Academy of Family Physicians, and a Fellow of the American Academy of Family Practice. He graduated Cum Laude from Princeton University, received his MD and a masters degree from the University of Louisville School of Medicine, and was chief resident at the University of Louisville School of Medicine Family Practice Deparment. He was a National Merit Scholar in high school. He participates in the training of medical students and residents of the University of Louisville School of Medicine. He was recently featured in an article in the Courier Journal A Life With Computer's and in other articles Only Kid on the Block With His Own Computer , Poor George His Laser Lases But , UEI Extension Student Builds Laser , 2 Louisville Boys Will Fly to See Apollo Blast-Off , and 10 Louisville Seniors Named as Winners of National Merit Scholarships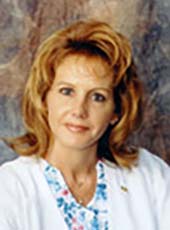 Lisa Carden Stege
Lisa has been a valuable member of the Hurstbourne Family Care team for over twenty years. She is a native of Louisville and a graduate of Health Careers Institute, has studied at Harvard University, and has masters and doctorate degrees. Lisa is the Practice Manager at HFC as well as our lab manager who keeps all things running smoothly on a daily basis. She has a genuine concern for all of her patients and gives one (or more) of the best shots in town. Visit her blog at lisastege.blogspot.com She is now the only Sjogren's Ambassador in the state of Kentucky, and her mission is to educate doctors about this underdiagnosed condition. Her story was be published in the Greater Louisville Medical Society magazine. She received the 2012 Sjogren's Ambassador Of The Year Award for outstanding work. Her health has forced her to retire. She misses her patients. She appeared on Wave Country with Dawn Gee on WAVE 3 TV on Father's Day Sunday June 17th 2012 at 10:30 AM to discuss her experience with Sjogren's Syndrome.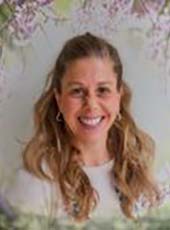 Theresa Goodman, APRN
Theresa comes to HFC and LCWL with 14 years of experience in direct patient care. She obtained her Bachelor of Science degree in nursing from Indiana University Southeast in New Albany, Indiana. She earned her Master of Science degree in Nursing as well as a Bachelor of Arts degree in Psychology from the University of Louisville. Theresa brings a career with varied experience having worked in a family practice office as a nurse practitioner and also as a Stroke Nurse Practitioner at the University of Louisville. As a registered nurse she received a Nursing Excellence award while employed in the Neurology Unit at Baptist Health here in Louisville. Dedicated athlete swimming for the Louisville Masters swim team, and a member of CrossFit Fixation; actively training for multiple triathlons. Her commitment to healthcare and her experience will serve our patients well. We're glad she's here.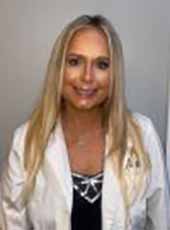 Deanna Wright, APRN
Deanna Wright, MSN, FNP-C is board certified by the American Academy of Nurse Practitioners and is also an academy member of the Obesity Medicine Association. She received her Bachelor of Science nursing degree from Bellarmine and Master of Science in Nursing in Family Practice from Concordia University in Mequon, Wisconsin and completed a critical care nursing internship from Baylor University in Dallas, TX. Deanna brings 26 years of experience as a nurse of which 18 years as a nurse practitioner. Her background as a Family Nurse Practitioner includes working at Floyd County Family Medical Center, Renaissance Family Medicine, Walgreens Take Care Clinics in Indiana, Greater Clark Physician Pediatrics Group, Proactive MD & Inovalon. She is a dedicated wife, mother & sports enthusiast primarily watching her 4 daughters, in addition to walking, golfing & gardening.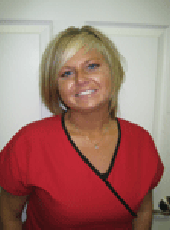 Amber Stege McClease
In addition to helping out as needed with the front office and lab, she is the Endermologie and Micro-dermabrasion Technician at Hurstbourne Family Care. She has her master's license as a hairdresser cosmetologist. She has two children Dayton and Bryce. Her health has forced her to retire.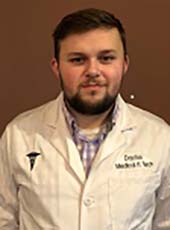 Dayton Gohl
Dayton Gohl is the oldest grandson of Dr. George and Lisa Stege. His desire is to learn all he can about the medical profession and what better place than at Hurstbourne Family Care and Louisville Center for Weight Loss. Dayton is a graduate of Trinity High School and attended the University of Kentucky where he majored in business and psychology. Welcome Dayton. We are glad to teach you to be a great health care professional.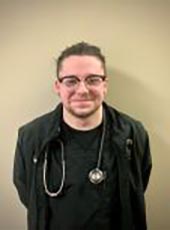 Bryce Gohl
Bryce is the younger grandson of Dr. George and Lisa Stege. He is a graduate of Trinity High School. He is hard working, very versatile. His hobbies include blade smithing. He is CPR, first aid and AED certified. He has worked his way to the top as office manager. He is a Kentucky Colonel and a Notary.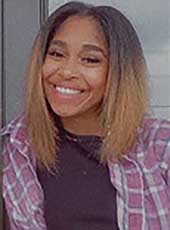 Gabriel Burdette
Gabriel is a graduate of New Albany High School. She has studied at University of Southern Indiana. She is trained and certified in CPR, CPI, First Aid, and Phlebotomy. She has a background of working as a mental health Technician at Brightwell Behavioral Hospital.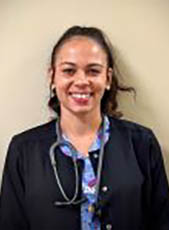 Brittany McLean
Brittany is a honors graduate of Pleasure Ridge Park Magnet Career Academy. She has studied nursing at Jefferson Community and Technical College and has a CNA from Shannon's Quality Healthcare Training. She has helped chronically ill children at The Kidz Club. She has been a server at Longhorn Steakhouse, Hoops Bar and Grill and Roosters.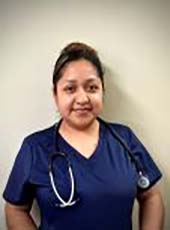 Ana Ramirez
Ana is a graduate of La Joya High School in Avondale Arizona. She graduated with a medical assistant degree from the Medical Institute of Kentucky. She left us briefly to open La China restaurant in Chicago. She is fluent in Spanish.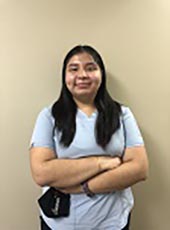 Samai Munoz
Is a graduate of magnet school Central High School, where she took pre-nursing classes. She is fluent in Spanish and a great asset to our team.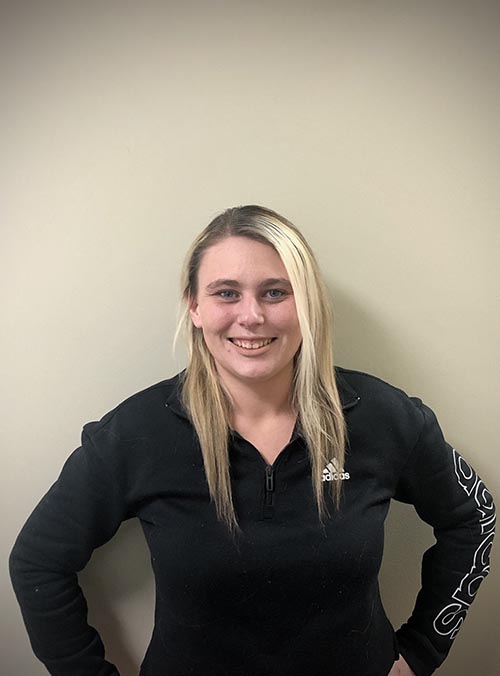 Kaetlyn Kilkelly
Kaetlyn Kilkelly graduated from Butler high school, Studied at JCTC, and has been trained by our office in first-aid, phlebotomy, and everything else involving an MA's job to the highest level of experience.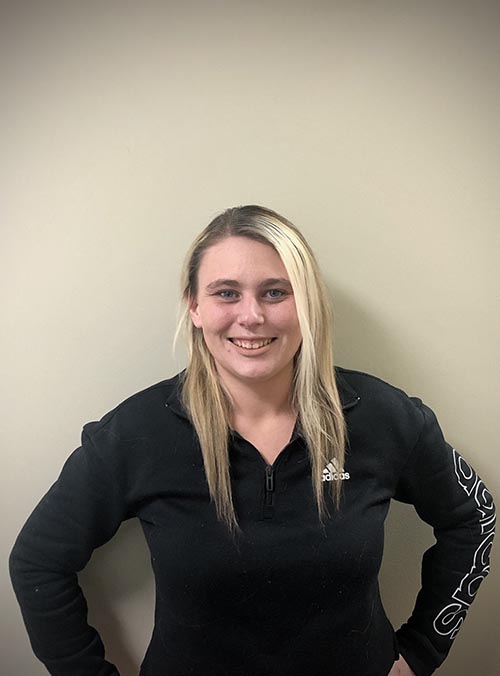 Kaetlyn Kilkelly
Kaetlyn is a graduate of Butler Traditional High School. She has worked as a customer service agent at State Farm, and a telecommunications specialist at Charter.